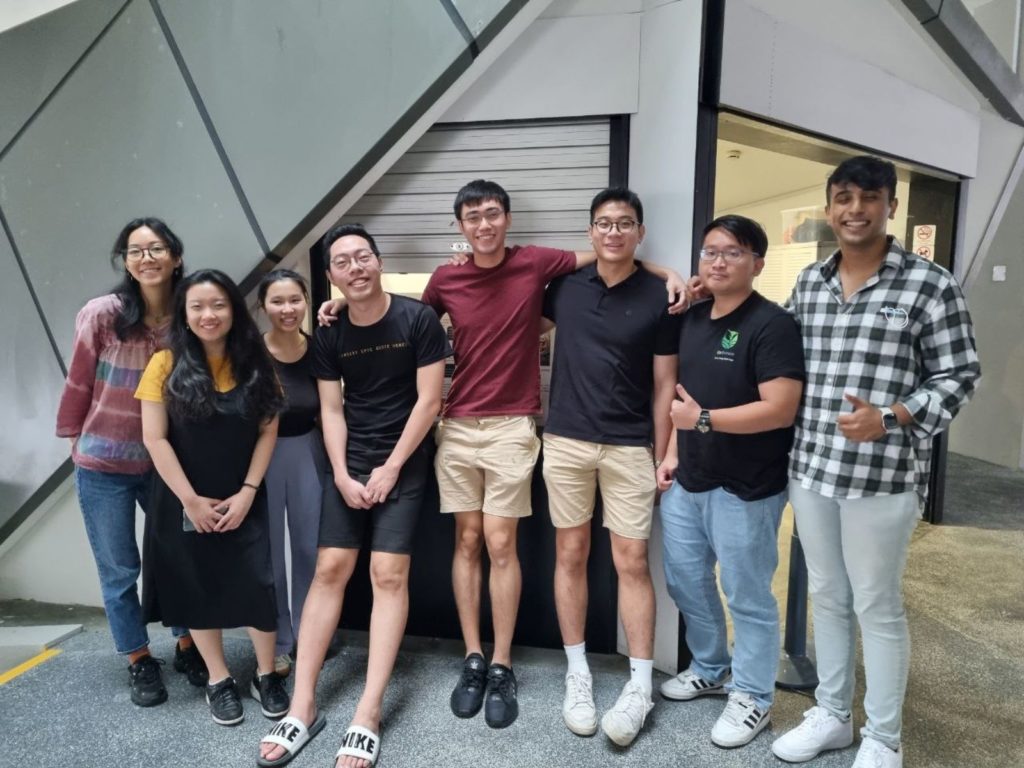 the moonbeam co. recently organised an event called Breakfast and Brew, specifically designed for the entrepreneur community in the sustainability space. Let's delve into the essence of Breakfast and Brew and explore the remarkable connections made at the event!
What is Breakfast and Brew?
Breakfast and Brew is a community initiative by the moonbeam co. that aims to connect stakeholders from the startup community by way of a sustainable breakfast. Through carefully planned activities and authentic conversations, we aim to foster strong connections and collaborations within the startup ecosystem.
Why is it important that sustainable startups collaborate?
Collaboration amongst sustainable startups is valuable as they can pool resources and expertise to tackle complex sustainability challenges effectively. By sharing their technology and practices, startups can then speed up their development processes to achieve greater impact by combining their resources to reach larger markets. This collaboration amongst sustainable startups helps enable a holistic approach to address systemic challenges, such as climate change and social inequality. The networks formed expands their access to capital and market opportunities, while encouraging innovation and co-creation.
Who?
Let us take a look at the sustainability-based startups and their founders who attended Breakfast and Brew.
EzGreen, Tan Shi En
Flint, Carlo Charles
Pawfoo, Chelsia Goh
Ferticlay, Jodie Monteiro and Kok Chung Ong
PlasticEvo, Edric Ong
And here's a guide on who's who…
What is EzGreen?
EzGreen is a unique gamified sustainability mobile application that connects environmentally conscious individuals, communities and companies. They ensure sustainability-focused continual motivation and user engagement through integrating businesses. They operate with a Business-to-Consumer (B2C) and Consumer-to-Consumer (C2C) model augmented by EzGreen's virtual world's platform features.
Who is Tan Shi En?
Tan Shi En is the CEO and co-founder of EzGreen. Coming from the food and beverage (F&B) industry, he brings innovative ideas that incorporate tech, social and sustainability factors into the projects he works on. Tan Shi En is also the co-founder of Our Food Chapter and Ezcompostr, which speaks volumes to the type of work he does that helps the community and the environment.
What is Flint?
Flint is a startup by young and passionate individuals that explores the development of sustainable lifestyle technologies that seamlessly integrates into everyday life. Their aim is to promote eco-friendly choices without the compromise of convenience or style. They are known for their paper batteries that were featured in the media, which harness renewable energy sources and transform them into clean, efficient power. What stands them apart is their modular approach to the typical portable charger called Flint Charge. Through their modular snap design, you can charge mobile devices wirelessly and even easily provide an auxiliary battery bank for a friend.
Who is Carlo Charles?
Carlo Charles is the co-founder of Flint. Currently at Nanyang Technological University (NTU) majoring in Mechatronics Engineering, he combines design, tech and sustainability together to make a positive impact on the community. He has pitched his design to the likes of our local National Youth Council Singapore which has attained positive responses, and achieved grants to further his sustainability technology.
What is Pawfoo?
Pawfoo is a startup that creates nutritious and tasty pet treats made with surplus ingredients rescued from food manufacturers! Their snack ingredients, which are sustainably sourced and have a direct influence on decreasing carbon emissions, are carefully curated and do not contain any additives and preservatives for the wellbeing of pets. These health-conscious and eco-conscious pet treats that are upcycled and validated by veterinarians are constantly being updated with new recipes and are available for delivery online too.
Who is Chelsia Goh?
Chelsia Goh is the CEO and co-founder of Pawfoo. Hailing from National University of Singapore (NUS), she also has extensive understanding in several organisations. Her varied skills in operations, facilitating and marketing are just some of her repertoire of experiences. She aims to fuse her passion for the arts, humanities and sciences through her entrepreneurial pursuits one day.
What is Ferticlay?
Ferticlay is an interesting startup that creates alternative fertilising clay from rescued food and manufacturing industries' mid-stream waste materials, such as coffee grounds, eggshells and paper waste. These nutrient-rich materials are turned into a clay that can be applied in the green material and construction space to replace existing toxic materials that in addition, give back to the earth at the end of its life cycle. They also organise creative workshops that explore the possibilities of their Ferticlay and other types of secondary waste for an inclusive experience. Additionally, they hire and work with marginalised persons such as persons with disabilities and single mothers who seek valuable jobs that serve a good cause.
Who is Jodie Monteiro?
Jodie Monteiro is the CEO and co-founder of Ferticlay. She is a creative entrepreneur with a passion for sustainability and design. With a diverse background in retail merchandising and being an instructor for various creative design studios, she has gathered the skills and knowledge required that seem to organically culminate in her company, Ferticlay. She has also worked with the likes of the World Wildlife Fund (WWF) as a community engagement assistant.
Who is Kok Chung Ong?
Kok Chung Ong is COO and the other co-founder of Ferticlay. He has a comprehensive background in product managing, financial analytics, business building, and many more. He has his own set of personal ideals in the form of 5Ds: Deals, Data, Disrupt, Democratise and Due Diligence that form his professional outlook of the many projects he has undertaken.
What is PlasticEVO?
PlasticEVO is a startup that recycles plastic through implementing 3D printing. Besides providing environmentally-friendly products and corporate gifts, they also facilitate workshops in local educational institutions to instil environmental sustainability habits among youths. Through plastic recycling drives across Singapore, they hope to equip the community with plastic recycling habits and knowledge. Their 3D printed products that they promote includes practical household items that are decorative and utilitarian.
Who is Edric Ong?
Edric Ong is also the co-founder of PlasticEVO. He is an aspiring engineer with an open-mind to acquire more knowledge, as seen through his experience in the vast field of engineering through his education and professional positions. An environmental advocate, he hopes to be a research engineer that contributes to society in a meaningful way, such as his work in PlasticEVO.
Intrigued?
Join us at Breakfast and Brew, where we strive to cultivate meaningful connections among stakeholders in the startup ecosystem through an environmentally conscious breakfast experience. Our workshops offer a unique opportunity to meet fellow entrepreneurs who share your aspirations through an environmental consciousness. If you're interested to connect with like-minded startups and their founders, we would be delighted to hear from you. Drop us a message to express your interest and be a part of this experience!