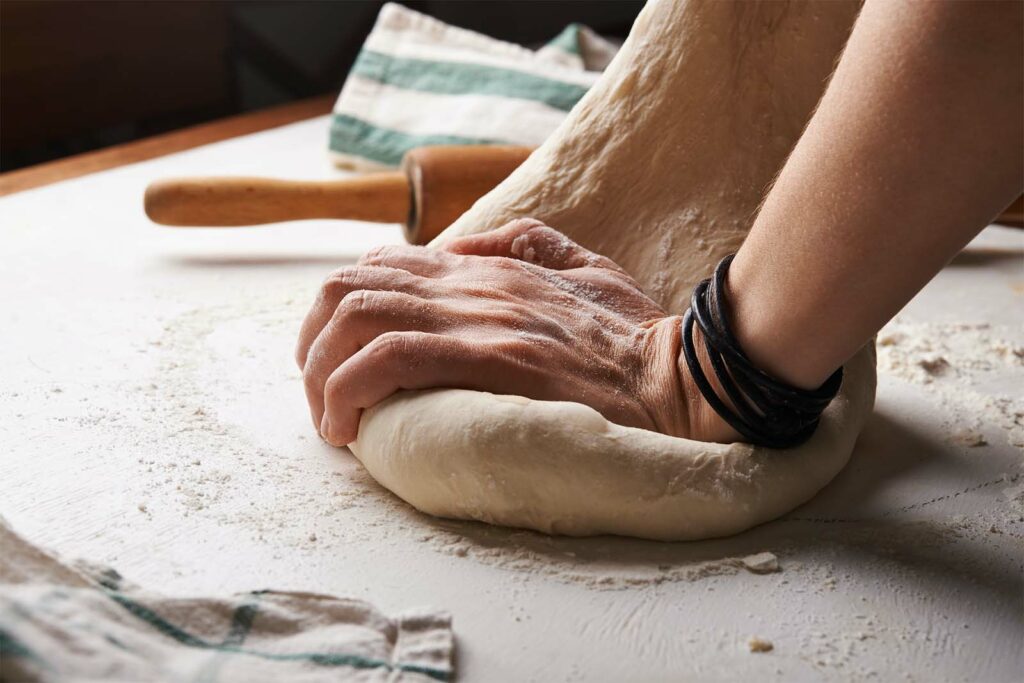 In the flavoursome landscape of the baking industry, businesses are constantly seeking efficient ways to meet consumer demands, maintain high-quality standards, and expand their product offerings. Thus, contract manufacturing for baked goods has emerged as a strategic solution for many bakeries. In this comprehensive guide, we will explore the concept of contract manufacturing for baked goods, its benefits, the typical process involved, and delve into the contract bakery scene in Singapore.
What is OEM for baked goods?
Original Equipment Manufacturer (OEM), in the context of baked goods, refers to the process where a bakery outsources the production of the baked goods to a third-party manufacturer. This contracted manufacturer, known as the OEM supplier, produces the baked goods according to the bakery's specifications, the recipe, and brand standards. The bakery then sells these goods under their brand name, retaining control over marketing, distribution, and customer relationships.
What is contract baking?
Contract baking refers to contract manufacturing within the baking industry. This involves partnering with a contract bakery to produce baked goods on your behalf. As seen with bakery newsletter site, BakingBusiness.com, the bakery's expertise, production capabilities, and resources are utilised to create the products you desire, allowing your business to focus on marketing, sales, and growth.
Why do I need a contract baker?
Partnering with a contract baker can offer several benefits to your bakery business:
Cost savings
Scalability
Expertise
Compliance
Focus on Core Competencies
Benefit #1: Cost Savings
Contract baking eliminates the need for investing in production facilities, equipment, and specialised staff, reducing capital expenditures.
Benefit #2: Scalability
A contract baker can quickly adjust production volumes based on your bakery's changing demands, enabling you to meet market trends and seasonal requirements swiftly and seamlessly.
Benefit #3: Expertise
Contract bakeries are equipped with skilled personnel and industry knowledge, ensuring consistent product quality and compliance with food safety regulations.
Benefit #4: Compliance
Local startups are required to have products manufactured at a Singapore Food Agency (SFA) licensed facility to ensure compliance for food safety. Utilising these licensed contract bakeries certifies your baked goods are safe for consumption for the consumers.
Benefit #5: Focus on Core Competencies
By outsourcing production, your business can then concentrate on product development, branding, and building customer relationships.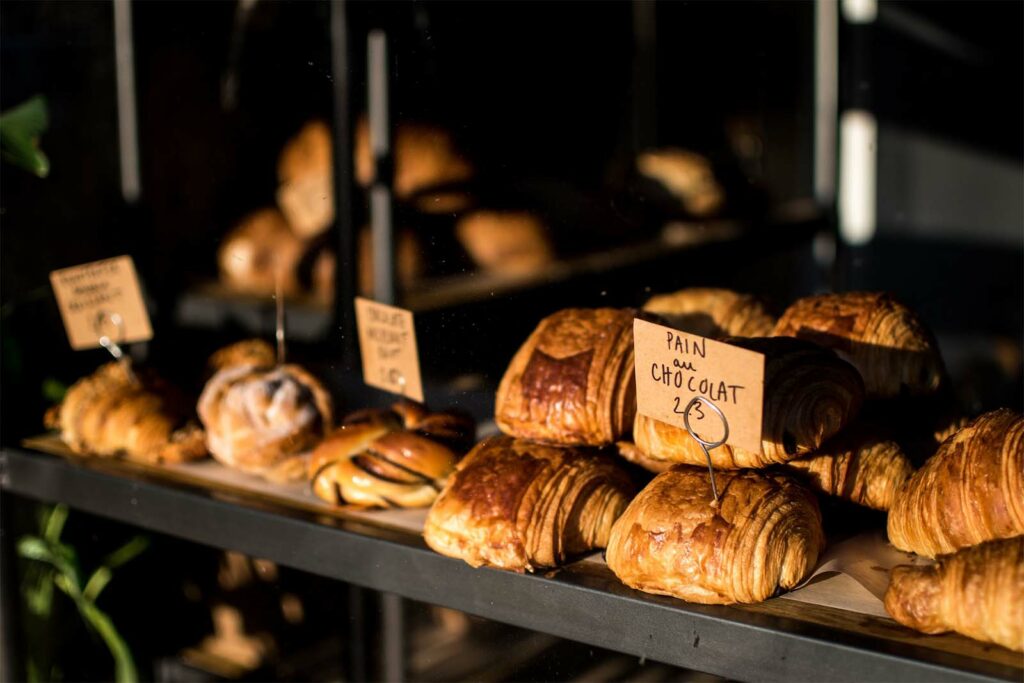 What is the typical process of OEM manufacturing?
The typical process of OEM manufacturing for baked goods involves these stages:
Product Development
Ingredient Sourcing
Sample Testing
Production
Quality Control
Packaging and Labelling
Distribution
Stage 1: Product Development
This stage begins the collaboration with the contract bakery to create the product. The development includes everything from recipes and specifications, down to the packaging design.
Stage 2: Ingredient Sourcing
Going deeper into the process, the manufacturer will request the ingredients you want to use in your products, and the contract bakery will source them according to your specifications.
Stage 3: Sample Testing
You can request for the contract bakery to provide samples before mass production to confirm the finished baked goods.
Stage 4: Production
Once agreed, the contract bakery then follows the arranged recipe and production process to begin manufacturing the baked goods.
Stage 5: Quality Control
With the expertise of the contract bakery, stringent quality checks are performed at various stages to ensure that the products meet your bakery's standards. The process also ensures consistent quality and compliance with food safety regulations.
Stage 6: Packaging and Labelling
After production, the baked goods are packaged and labelled based on your company's branding and information. Remember to check on the type of packaging provided, as there may be differing costs and availability depending on the variety.
Stage 7: Distribution
Once completed, the finished and packaged products can then be delivered to your business' designated distribution centres.
How much does contract baking cost?
The cost of contract baking typically starts from $30/kg onwards and could vary depending on the factors such as volume, product complexity, quality of ingredients and type of packaging. It is crucial to negotiate and agree upon the pricing structure with the contract bakery before commencing any production.
How does a contract bakery charge?
Depending on your required baked goods, contract bakeries typically charge based on various factors. These factors typically include:
Volume
Product Complexity
Quality of Ingredients
Type of Packaging
Additional Services
Factor #1: Volume
As with any manufacturing process, the quantity of baked goods produced affects the overall pricing. With greater volumes of baked goods, the production can achieve greater economies of scale. The fixed costs are brought down, bringing down the overall costs.
Factor #2: Product Complexity
The complexity of the recipe and production process may influence the cost, due to ingredients sourcing, equipment use, manpower and quality control requested.
Factor #3: Quality of Ingredients
Some ingredients such as those of higher quality or even those labelled as "organic" are typically more premium. This can be due to higher costs of production and management (e.g. labelling).
Factor #4: Type of Packaging
The type of packaging and material required can impact the charges. Some packaging that are made with more premium materials, with acclaimed certifications are typically more expensive.
Factor #5: Additional Services
Any additional services such as storage, labelling and distribution will incur extra costs based on your business' requirements.
More information can be found on various contract bakers' websites such as Baker's Oven Patiseries and through enquiry with their team!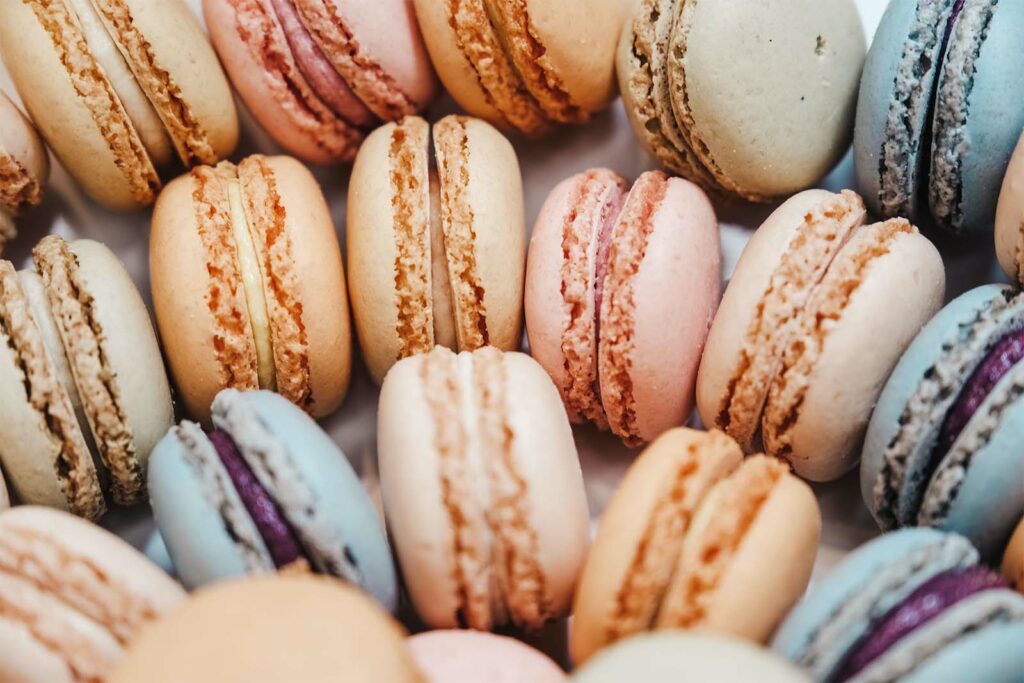 What are some contract manufacturers in Singapore?
Singapore is home to several reputable contract manufacturers that cater to various goods. These are some companies to check out:
the moonbeam co.
Bake Mission Pte Ltd
Garden Picks
Food Evolution
Baker's Oven Patiseries
the moonbeam co. is a Singaporean startup that specialises in sustainable granola created from spent grains. We are best known for our healthy, nutritious granola that is full of protein and fibre with no refined sugar and preservatives. However, we can have cookies, biscuits and so much more! Ping us to find out more!
Bake Mission Pte Ltd is another local company that produces high quality baked goods. They have served various institutions such as hotels, hospitals, airlines and supermarkets. They also do exports to the regional markets.
Garden Picks, as the name suggests, is in the business of nuts, dried fruits, superfoods, snacks, cereals and nut butters. They import and are the OEM and distributor for several customised corporate and health events, such as health goodie bags and corporate gifts.
Food Evolution is a local distributor of food and pastries products. They provide a food service that includes everything encompassing research & development, marketing, OEM Manufacturing for cooked, chilled and frozen food products. Their products include Ready-to-Eat (RTE), Ready-to-Cook (RTC) and even bakery goods.
Baker's Oven Patiseries is a manufacturer and wholesale supplier of bakery products. They specialise in seasonal products such as mooncakes, Chinese New Year snacks, Christmas cakes, Hari Raya cakes and more. The local company has adopted the frozen food technology to extend the shelf life of the products for up to 12 months.
Conclusion
Contract manufacturing, also referred to as OEM for baked goods, is an effective way for your bakery to optimise operations, maintain quality standards, and expand product range. By partnering with a contract bakery, your business can benefit from cost savings, production scalability, and access to specialised expertise. Understanding the process, costs, and available options will empower you to make informed decisions for a successful contract baking partnership.
Remember to thoroughly research potential contract manufacturers, review pricing structures, and establish clear communication channels to ensure a fruitful collaboration with your chosen contract bakery. With this ultimate guide in hand, you are well-equipped to navigate the world of contract manufacturing for baked goods and take your bakery business to new heights!